Tweet
We are all "Middle Way" Mormons, and none of us have completed the Covenant Path.
By RB Mac.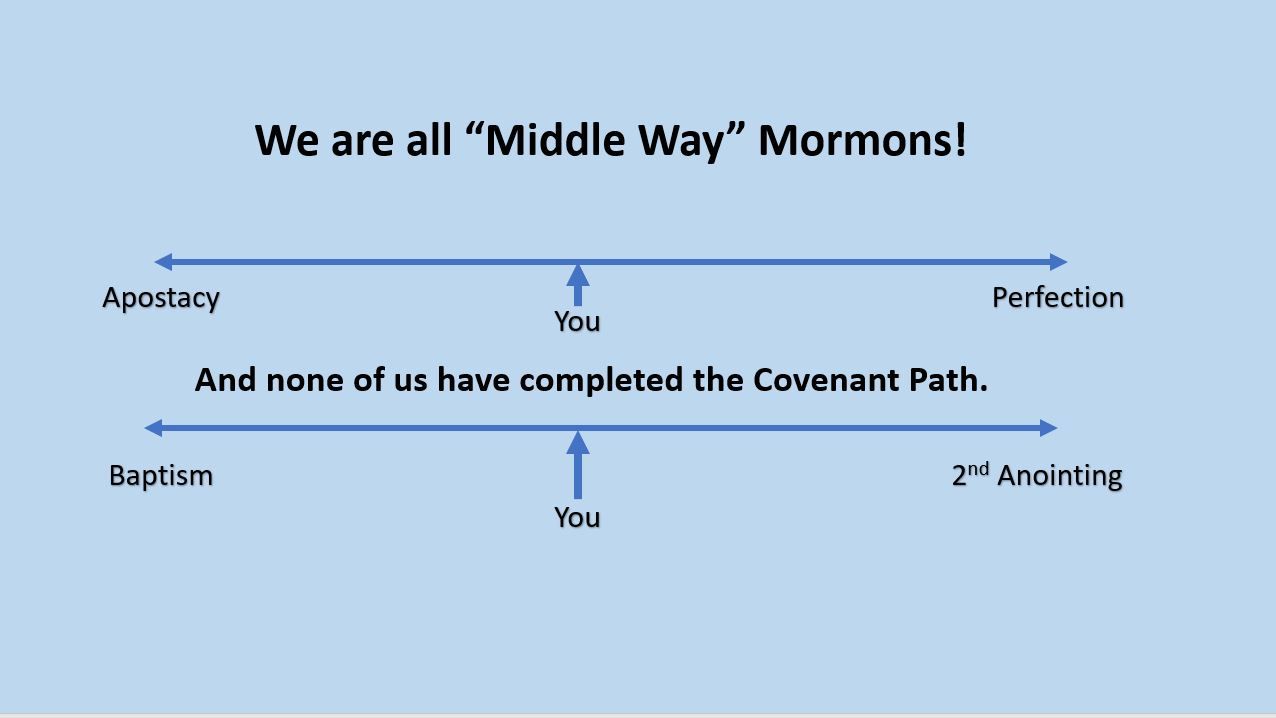 The Orthodox Mormons sure love this new term of "Middle Way Mormon" that is being used to identify someone that is not living every single rule or procedure or believes in every single doctrine. I have seen a few times recently where the orthodox Mormon puffs out his or her chest in declaring the perceived shortcoming of another member by identifying their shortcomings on the Covenant Path or bestowing on them the moniker of "Middle way Mormon." In the words of the Texas Forefathers "that really gets my goat" …. It seems that nowadays the standards of the temple are being applied to the chapel.
Its almost like we are saying to everyone, "if you want to be welcomed at the church, you have to be progressing on the covenant path at a pace we like, or what's the point of serving you or welcoming you as part of our community."
So, let's be clear about a few things.